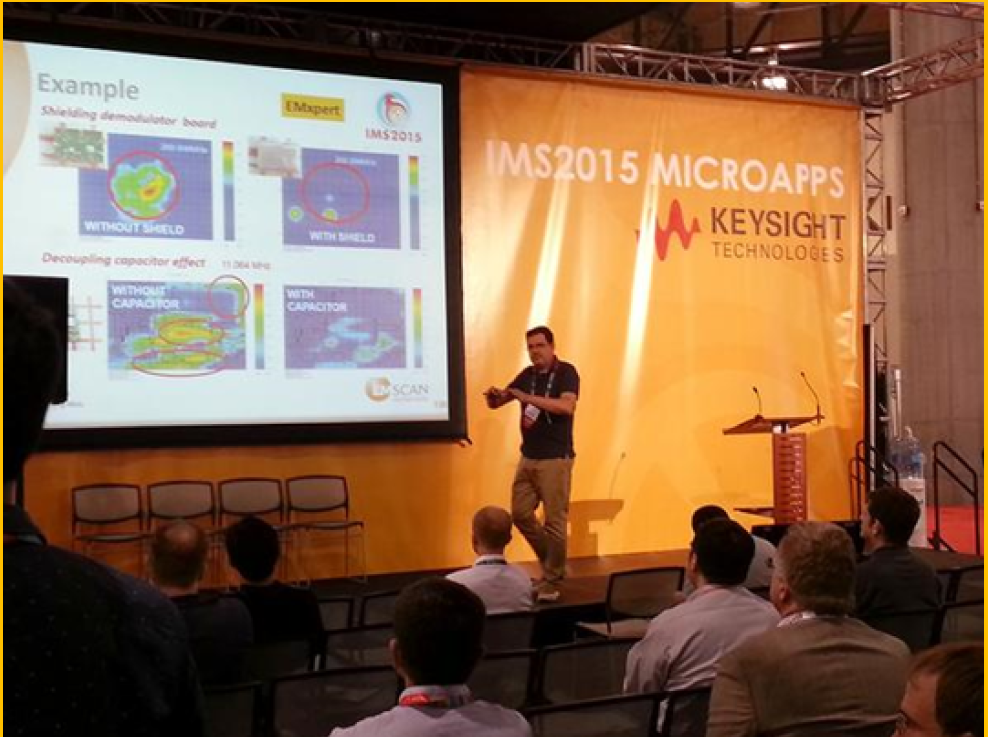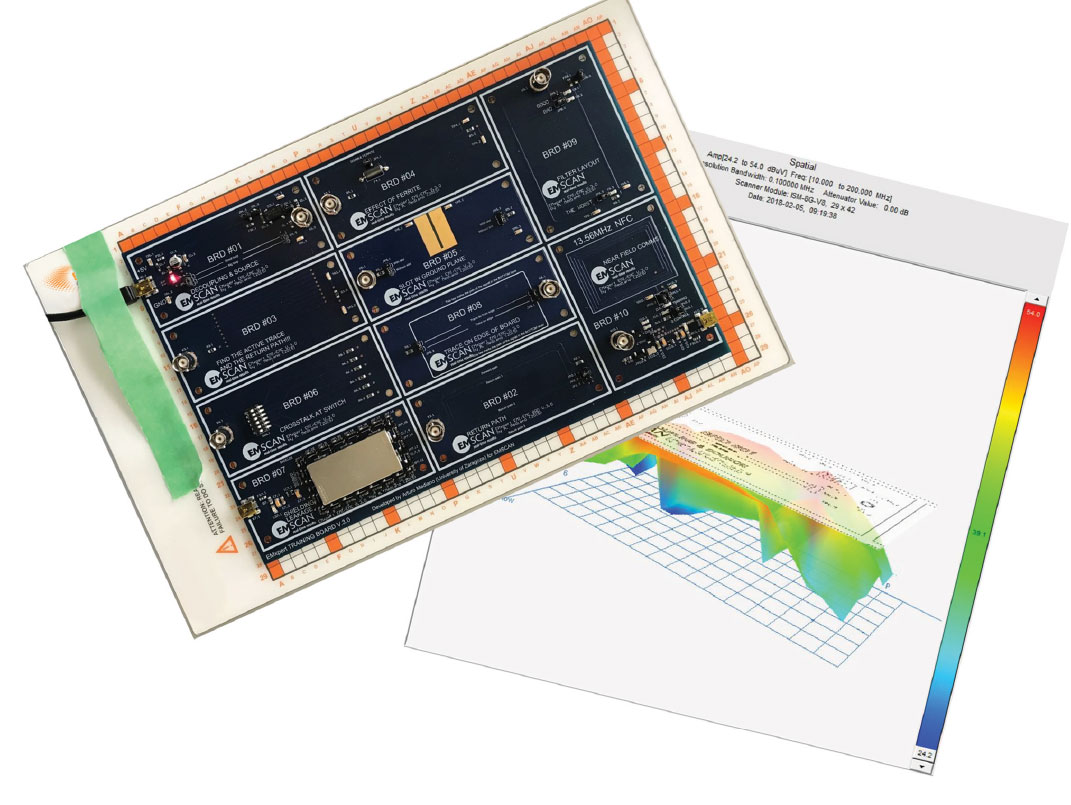 Secrets of EMI/EMC Design and Troubleshooting with Near-Field Scanning
An excellent one-day course for designers and manufacturers of electronic products
Enjoy a really practical and useful course discovering the fundamentals of practical EMI/EMC design and troubleshooting of electronic circuits. Discover the really powerful design and troubleshooting, techniques and tools to "see" and "feel" your problems. The fundamentals of EMI/EMC problems are explained in a very easy and practical way.
Overview:
EMI/EMC fundamentals
EMI sources/victims
Radiated and conducted emission/immunity
Control of current path: DM vs CM
Voltage and current measurements
Electric and magnetic measurements
Technics to find culprits and victims
Analysis and troubleshooting with a near-field scanner
Spectral scan and spatial scan
Examples and demos
INSTRUCTOR
Prof. Arturo Mediano
University of Zaragoza        

The instrument provides spatial and spectral scans that allow design teams to cut one to two design cycles out of their product development process. It also reduces their EMI testing time by up to two orders of magnitude.
The design team conducted the scans on the EMxpert system in their offices. In a matter of minutes, they obtained the results. Testing the design in a third party chamber would have have been weeks away