On-Line Webinar Schedule | EMC Troubleshooting | Prof. Arturo Mediano
Please select your region and register to join the upcoming webinar:
United Kingdom – 23rd September 2020
US & Canada – 24th September 2020
Register Here:
Russia – 30th September 2020
Austria – 18th November 2020
With Near Field Scanners you will discover a new and powerful way to "see" EMI!

Arturo Mediano – July, 2020

Y.I.C. Technical Advisor · Professor University of Zaragoza
Want to know more?  Please get in touch!
support@yictechnologies.com
On-Demand Webinars.
Please fill in your details below to view our EMC/EMI Troubleshooting Webinar presented by Professor Arturo Mediano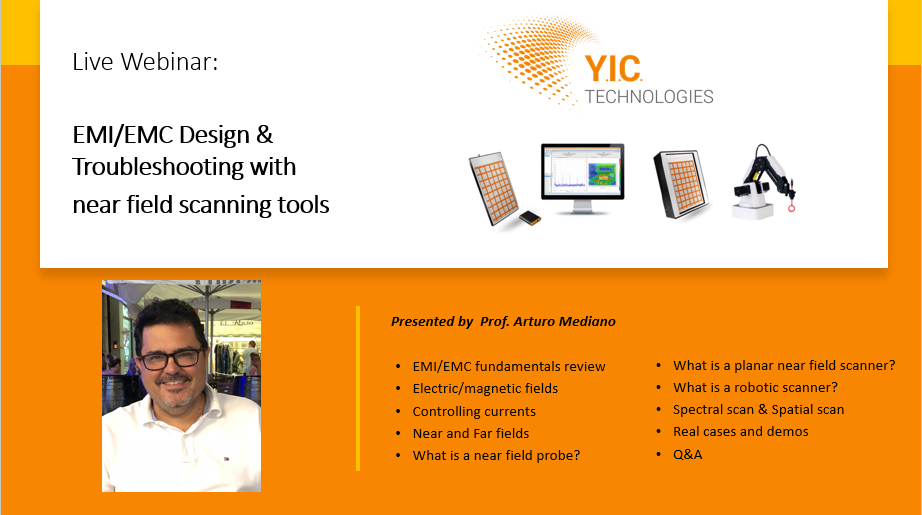 The instrument provides spatial and spectral scans that allow design teams to cut one to two design cycles out of their product development process. It also reduces their EMI testing time by up to two orders of magnitude.
The design team conducted the scans on the EMxpert system in their offices. In a matter of minutes, they obtained the results. Testing the design in a third party chamber would have have been weeks away