EMI/EMC Experiments Using EMScanner for Educational Purposes or Demonstrations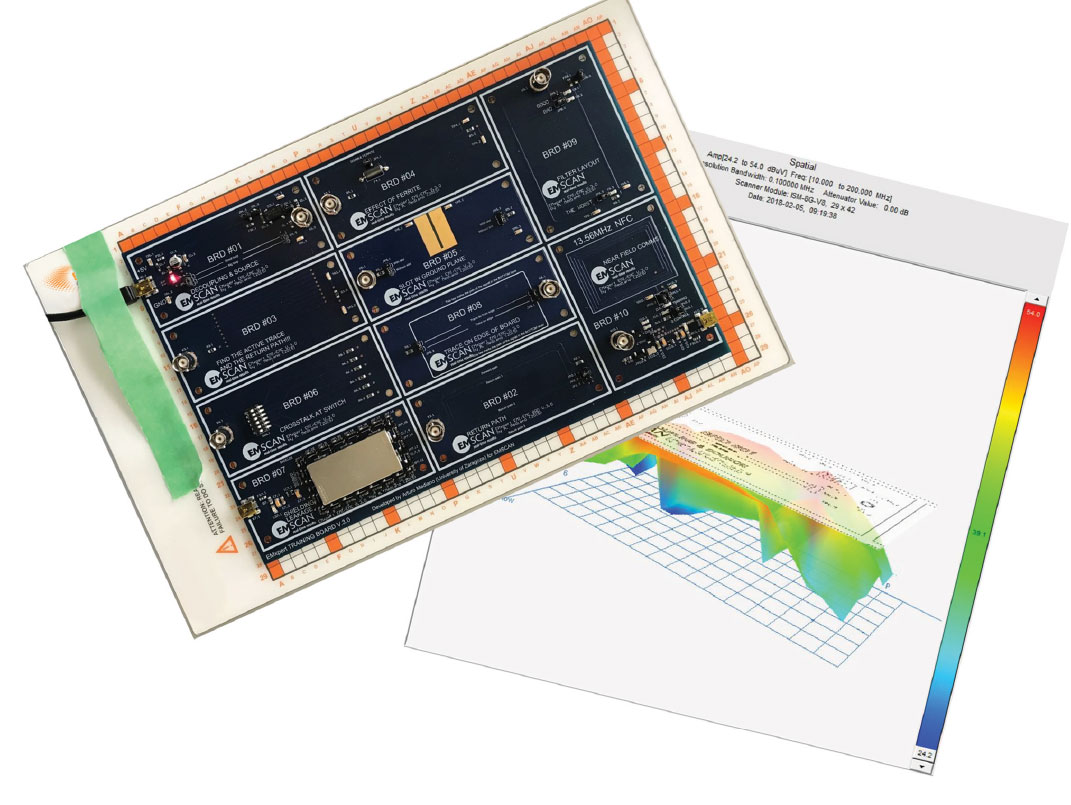 We have teamed up with various universities and educational institustions and to develop a kit that can be used for classroom demonstration purposes. These simple circuits have been designed to be used with low cost scopes and spectrum analyzers in combination with the EMScanner products.
The Edu-kit was created by Professor Arturo Mediano, University of Zaragoza, Spain
This Training Board kit includes:
1. 5 Demo Boards specially designed for education
2. Experiments with typical effects, important for EMC/EMI design & troubleshooting
3. Complete manual in PDF describing the experiments
4. Lecture slides with explanations and theoretical background for instructor
5. A great way to learn through EMI visualisation in real-time
Product Bundles are also available!
https://yictechnologies.com/promotions/